ABOUT JAIMEE
"She is as deep as the iceberg that sank the TITANIC.
Never underestimate what's under the surface."
-Elaine Stevens, Broadcaster
Entrepreneur. Entertainer. Geek.
Hi! I'm Jaimee…. a Web Geek with Personality! My main job is that of boss. It's a title I stumbled upon accidentally while trying to plan a more glamorous life for myself. My cool web design studio is in the artsy town of Bay St Louis, Mississippi. I have 4 fantastic employees, a half dozen Macs, phones for days, and all of it vying for our crappy internet.
My other titles include that of wife, ex-wife, mother, stepmother, sister, daughter, friend, and pet-owner.  (Surely you've met famous FIDO!) These relationships influence my life and this blog.
I have a degree in broadcast news, a flair for theatrics, an affinity towards greater self-awareness, and an obsession with dresses. My hair is natural – dirty blonde with silver streaks. I abhor waste, thoughtlessness, and inefficiency.  I dance the tango, rap hiphop, wear bright red lipstick, and love riding my bike. No day is complete without a cold brew coffee from the Cat Island Coffee Shop.
It's my desire to be fabulous… effortlessly.  (And I'm working on this tirelessly! ) I want to serve others by doing what comes naturally. For some annoying reason rhyming comes easily to me. Oh.. and I speak Portuguese fluently. (wink)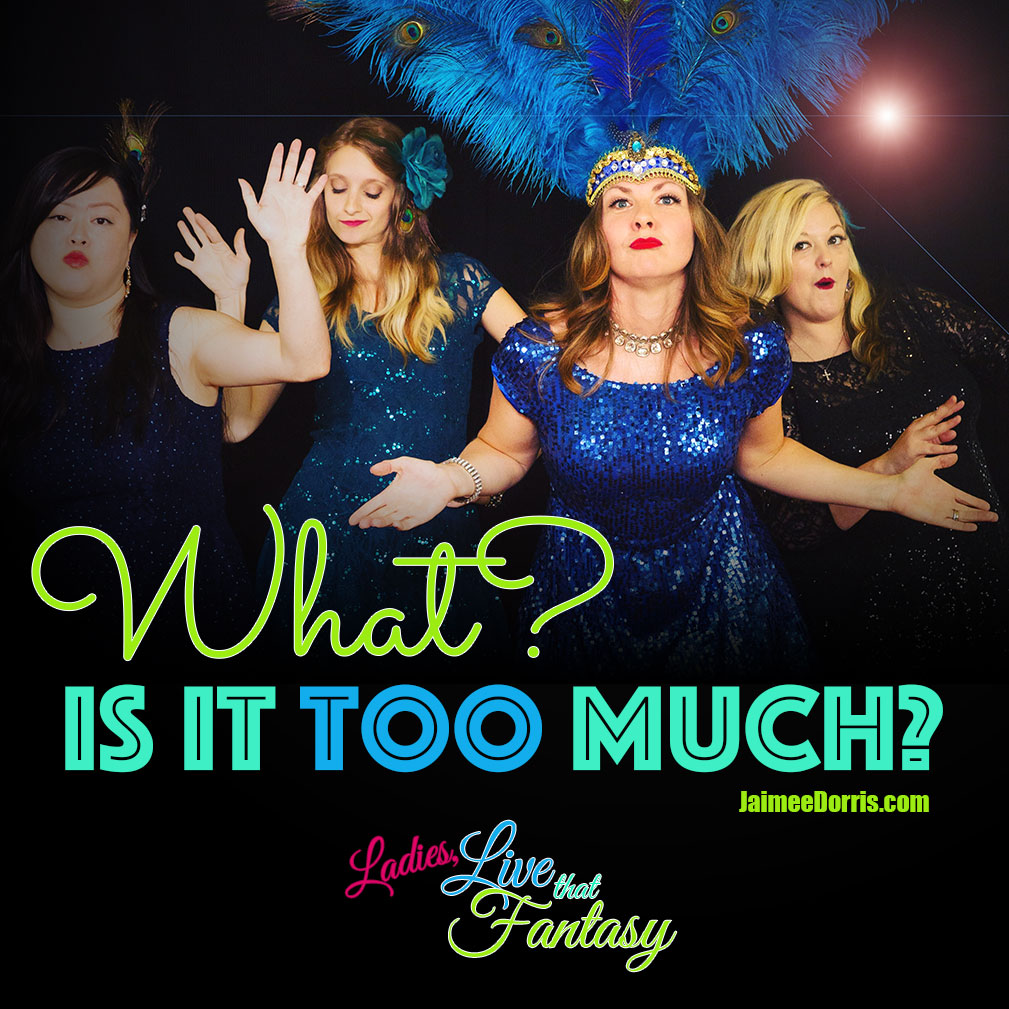 Were you at the Party of the Century? Then you might recognize me as "Miss Issippi", your official Bicentennial Hostess! And you might see yourself on my show, MS Congeniality. We filmed two episodes covering this party full of Mississippi music, food, and games. I'm so grateful for the opportunity to embody everything we love about our hospitality state at this two day long extravaganza. Some of my privileges included hosting many of the events, providing spontaneous entertainment, singing into my magnolia, and assisting in the design of my updated costume. What could be more fun than being the mascot of the past 200 innovative and stereotype-defying years of Mississippi?
In 2016, I competed for the title of Mrs. Mississippi America.  In case you're wondering — I thought you weren't that kind of girl? — yeah, I'm not, which is why I did it.  I had never been in a pageant before, and learned a great deal about myself in the process.  I was awarded the highest honor I've ever received: Mrs. Congeniality Mississippi!  If that doesn't describe me, I don't know what does.
Maybe this is your first time on my blog.  If so, welcome. My name is Jaimee Dorris.  I'm a leader for Femininity, a Cheerleader for the Mississippi Gulf Coast and a Web Geek with Personality. I seek to inspire confidence and empower authenticity. Explore
"She models the opportunity
for others to explore their own
creativity and accomplish
their own dreams."
– Di Filhart, Starfish Cafe /Philanthropist
"She advocates for a brand
of FEMININITY that is both
strong and
provocative

."
– Jesan Sorrells, Earbud_U Podcaster
Social Media